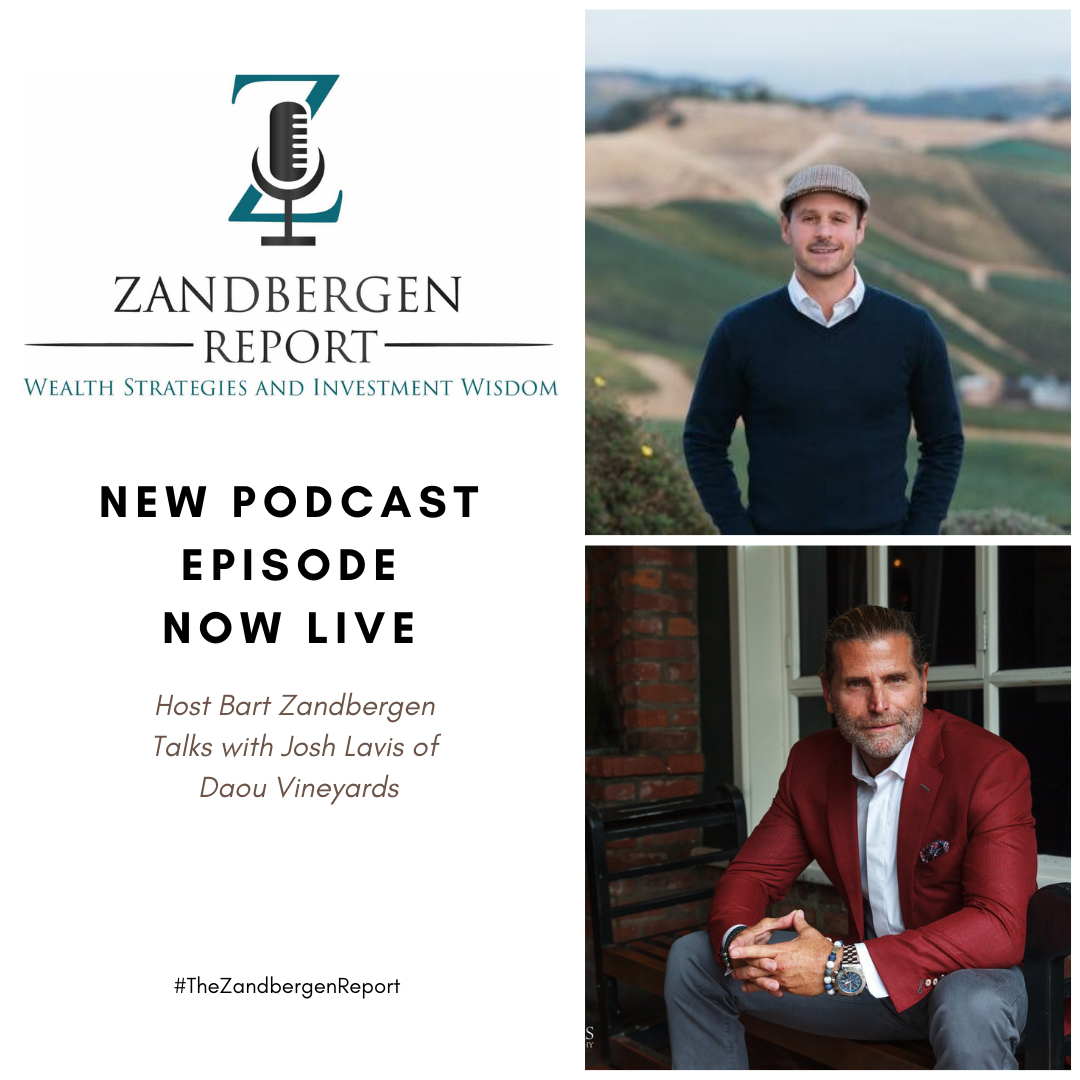 Host Bart Zandbergen was joined in the virtual studio by Josh Lavis of Daou Vineyards. He is a 15-year veteran of the fine wine industry and currently serves as the Central U.S. Division Manager and the Export Manager for DAOU Family Estates. In his role, he joins founders Georges Daou and Daniel Daou as they trans-form the Adelaida District of Paso Robles into the global wine industry's next frontier for producing the finest Bordeaux varieties.
In this festive episode, Bart and Josh discuss both traditional and non-traditional wine pairings for the meals of the holiday season. They also share the history and heritage of Daou Vineyards with listeners as well as what their individual favorite wine pairings are for seasonal meals.
In this episode learn:
- What Daou means and how the company name was chosen
- The history of Daou Vineyards
- Traditional Wine Pairings for Holiday Meals + Non Traditional Pairings
To learn more about Daou Vineyards please visit: https://daouvineyards.com/
The Zandbergen Report, where wealth strategies and investment wisdom collide, is led by host Bart Zandbergen, and is LIVE every Tuesday at 2pm on OC Talk Radio. The show is also available on iTunes, iHeartRadio, Spotify and Stitcher.
Interested in being a guest on The Zandbergen Report? Email podcast@bartzandbergen.com.
Learn more about Bart by visiting www.BartZandbergen.com
***
NO OFFER OR SOLICITATION: The contents of this podcast episode: (i) do not constitute an offer of securities or a solicitation of an offer to buy securities, and (ii) may not be relied upon in making an investment decision related to any investment offering Axxcess Wealth Management, LLC, an SEC Registered Investment Advisor. Axxcess does not warrant the accuracy or completeness of the information contained herein. Opinions are our current opinions and are subject to change without notice. Prices, quotes, rates are subject to change without notice. Generally, investments are NOT FDIC INSURED, NOT BANK GUARANTEED and MAY LOSE VALUE. Brokerage services are offered through Gramercy Securities, Member FINRA.