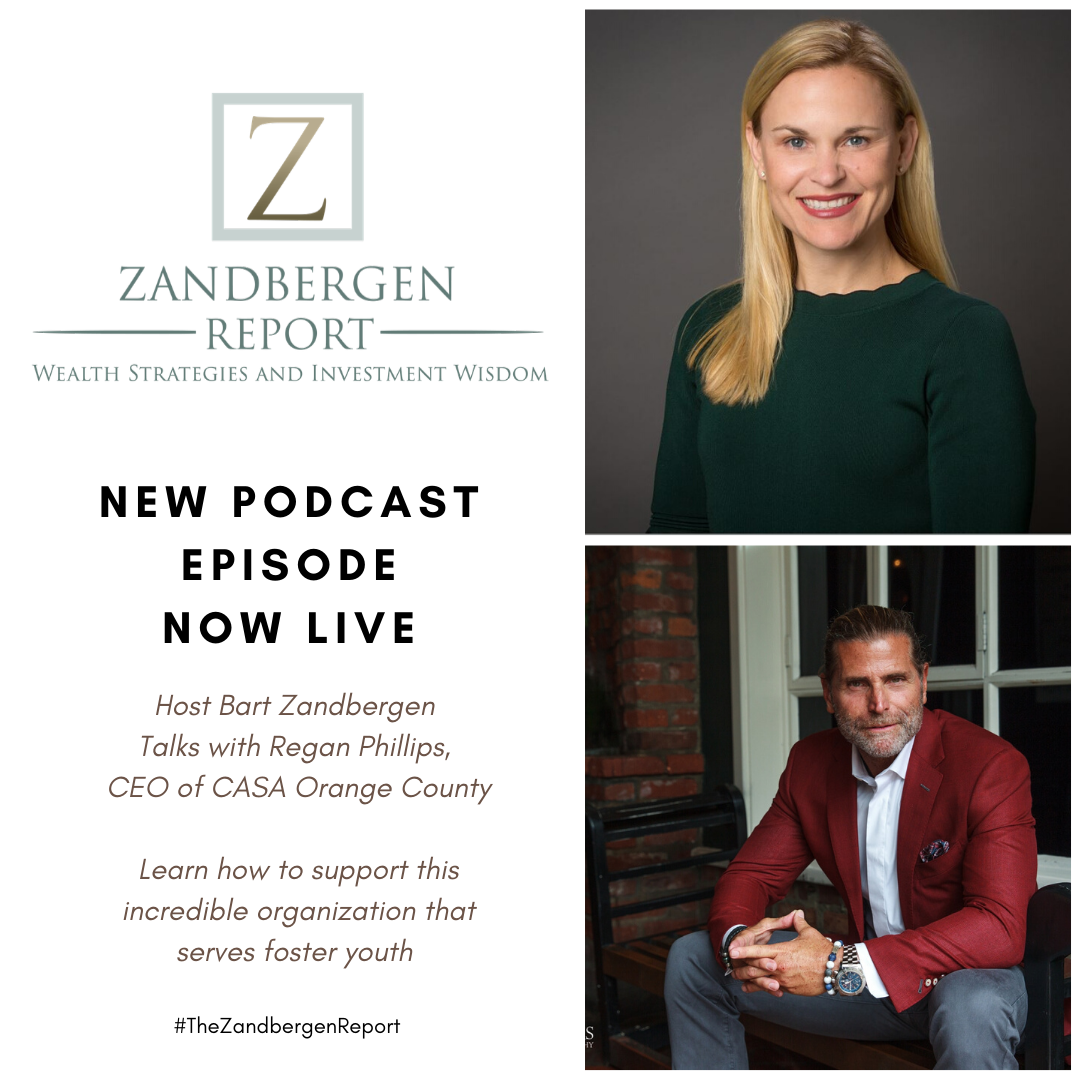 Host Bart Zandbergen was joined in the virtual studio by Regan Phillips, CEO of CASA Orange County, to discuss how their dedicated organization is rising to the challenge of serving foster youth in our COVID-19 world. Regan began her journey with CASA many years ago as an intern in NYC while studying for the bar. Her heart was captivated by CASA's mission, which eventually led her to her current role as Orange County's CEO. In this episode, Regan shares some hard truths and exciting triumphs from her service with CASA, as well as how you can get involved from volunteer opportunities to fundraising events.
In this episode you'll learn:
- How CASA serves foster youth and how you can help make a difference
- The unique challenges COVID-19 created which have impacted their organization & children they serve
- The ways in which CASA has pivoted to better serve foster youth as we navigate a changed world
- How CASA is molding their 35th Anniversary Celebration into a Virtual Fundraising Experience
- Ways you can get involved to help positively change the future for children in foster care
To learn more about Regan Phillips, CEO of CASA Orange County, please visit: https://www.casaoc.org/exec/regan-phillips
To learn more about CASA Orange County, please visit:
https://www.casaoc.org/
The Zandbergen Report, where wealth strategies and investment wisdom collide, is led by host Bart Zandbergen, and is LIVE every Tuesday at 2pm on OC Talk Radio. The show is also available on iTunes, iHeartRadio, Spotify and Stitcher.
Interested in being a guest on The Zandbergen Report? Email podcast@bartzandbergen.com.
Learn more about Bart by visiting www.BartZandbergen.com