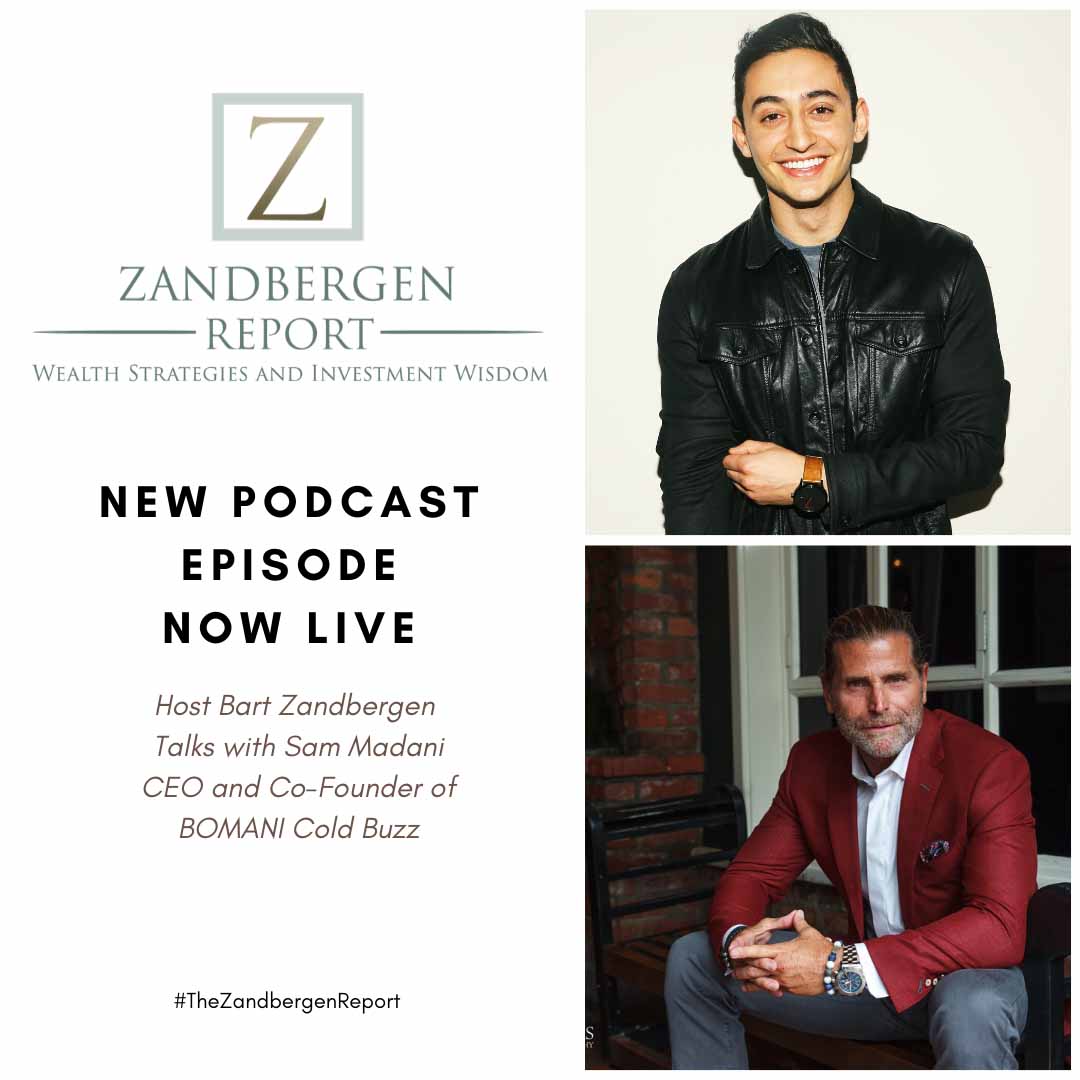 Host Bart Zandbergen was joined in the virtual studio Sam Madani, CEO and CO-Founder of BOMANI Cold Buzz. An NYC resident and USC Grad, Sam gave up his lucrative investment banker career to create BOMANI with his fellow co-founders who were also professionals in the investment world. Sam traveled to California in March 2020 for just a few days to meet with a few distributors ahead of their planned May 2020 California launch. However, he decided to stay in California with family due to the pandemic, while connecting virtually with his team members back in NYC.
In this episode learn:
- How BOMANI Cold Buzz has created a new niche in their market space
- What it's been like navigating a product launch in the middle of a pandemic
- The inspiration behind BOMANI Cold Buzz and the difference a connected team culture makes
- What BOMANI Cold Buzz is doing to give back to the community during the pandemic
When asked what his ultimate lesson learned has been, Sam shares, "people are everything. By empowering the right people – you get more support than you would in any other way.
To learn more about BOMANI Cold Buzz, please visit: https://www.bomanicoldbuzz.com/ or follow @bomani.cold.buzz on Instagram.
The Zandbergen Report, where wealth strategies and investment wisdom collide, is led by host Bart Zandbergen, and is LIVE every Tuesday at 2pm on OC Talk Radio. The show is also available on iTunes, iHeartRadio, Spotify and Stitcher.
Interested in being a guest on The Zandbergen Report? Email podcast@bartzandbergen.com.
Learn more about Bart by visiting www.BartZandbergen.com